2023
2022
2021
2020
2019
2018
2017
2016
2015
2014
2013
2012
2011
2010
2009
2008
2007
2006
2005
2004
2003
Space Industry Mapper
Personal projet
OSM, from Feb 2018 to today.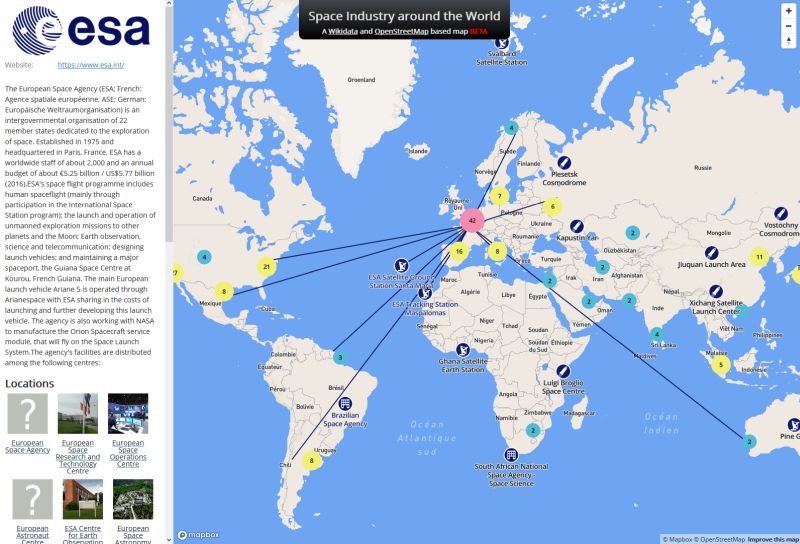 OSM, from Aug 2015 to today.
Ordre de Malte, from Jul 2015 to Jan 2016.
Help for radio communication at the command post and driver for major events.
Responsible of registrations (14 000 young people)
Voluntary work
UIGSE, from Sep 2012 to Aug 2014.
Organization of a gathering of 14 000 young people from 20 countries during 10 days :
Responsible for registrations (creation and traduction of forms, gathering of filled documents, statistics...) ;
Coordination of welcom points.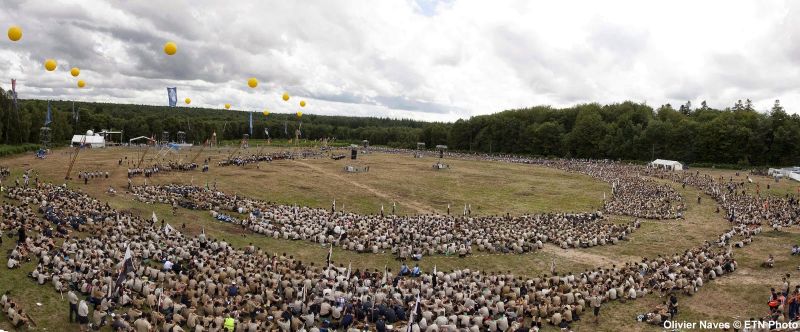 Specification and follow-up of the development of a registration tool

From Jun 2013 to today.

Writing of specifications ;
Follow-up of subcontracting ;
Validation and follow-up of bugs.
Responsible for internal com. (2 500 young people)
Voluntary work
UIGSE, Paris (France), Madrid (Espagne), from Sep 2010 to Aug 2011.
Gathering of 2 500 young peoples from 15 countries over the world during 10 days.
[+]
[-]
Creation of a booklet in 5 languages ;
Coordination of some daily radio programs ;
Management of the team in charge of the security of people, places and goods.
Skills:
French
,
English
,
Spanish
Other responsabilities in scouting
Voluntary work
AGSE, from Jan 2006 to today.
"1914, le secret de Confrécourt" - Location manager

Confrécourt (France), Aug 2013 (17 jours).

Coordination of technical means and places in order for the director to shoot his scenes (area of Confrécourt).

Responsible of Internet communication and tools (30 000 people)

From Sep 2009 to Aug 2012 (1095 jours).

Responsible for Internet trainings (legal aspects, communication principles, website development, social networks...). Responsible of a voluntary team.

Development of a Web CMS

From Jan 2006 to today.

Development of the Intranet/Extranet of the association.

[+][-]

User management board (~5000) ;
Automatic management of access rights according to external databases ;
Content management system.
Waiter in an hostel with restaurant
Student job
Château de Montvillargenne, Gouvieux (France), from Nov 2005 to Aug 2009.
Waiters in a gourmet restaurant and at parties (weddings, christenings, birthdays...) during week-ends and hollidays. Job in french and english.
Instructor to learn to use a computer
Voluntary work
Club Informatique de Lamorlaye, Lamorlaye (France), from Sep 2003 to Jun 2005.
Preparation and animation of introductory courses to computers. 2h per week for a dozen of people.
Worthwhile journeys
Journeys
From the begining to today.
Lot of journeys and encounters with inhabitants but if I have to list the most important milestones...
Azores

Archipel des Açores, Apr 2018 (15 jours).

Itinerant journey on four islands of the archipelago, discovering landscapes, fauna, flora and local landmarks.

Macedonia and Montenegro

Macédoine, Monténégro, Kosovo, Serbie, Jun 2014 (7 jours).

From Skopje (Macedonia) departure by bus to Montenegro. Journey across the country, its main cities and natural reserves (camping, hiking and encounters) then journey back via Serbia.

Kennedy Space Center

Floride, Mar 2013 (2 jours).

Three days to visit the place: vehicule assembly building (VAB), launch room, launch pad...

Slovenia

France, Italie, Slovénie, Autriche et Allemagne, Jul 2007 (9 jours).

Loop in Europe in a Renault 4L car with Slovenia as main destination. Journey across the country, visit of its main point of interest and cities. Camping, punctures and encounters!

Spain and Portugal

France, Espagne, Portugal, Aug 2006 (9 jours).

Journeys in a Renault 4L car with Spain and Portugal as main destinations. Camping, heat wave and encounters!